One of the aspects of Think for which we get the most gratitude and grief is our selection of cartoons. In previous years, the editorial decision of cartoon was a unilateral choice, but after a few inclusions triggered impassioned responses from both sides of the political divide, we decided to largely distance ourselves (we still make the "Editor's Choice") from this "powder keg" process.
Curious about the wisdom of the Think cartoon readers crowd? Below are the top ten cartoons this year by votes cast. Following this list, even knowing the risks of personally picking cartoons, I have included a handful of cartoons that garnered an "Honorable Mention".
Ten.


Nine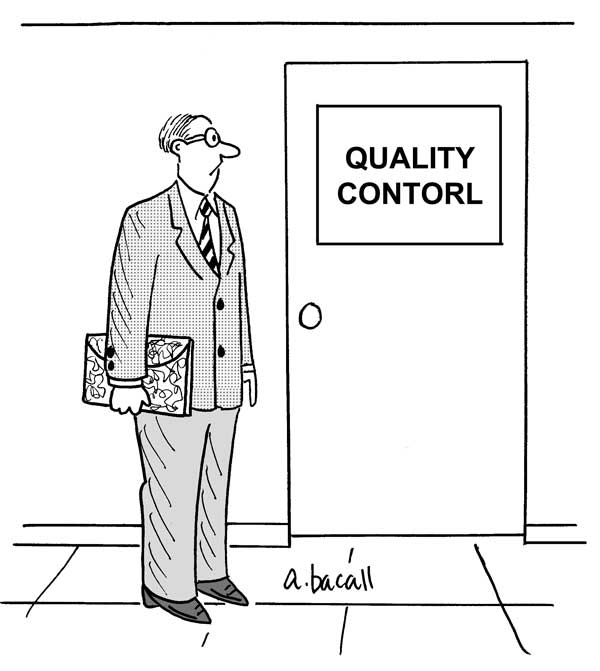 Eight.


Seven.


Six.


Five.


Four.


Three.


Two.


One.

And a few that we especially liked here—perhaps this reveals too much about the humor (and perhaps "wisdom") of the individuals behind the scenes at Think.
A different take on the winter season.


On occasion, true to life.


If you know about sharks, this is clever. And it's not the "love you" part.


Bob Mankoff, Cartoon Editor for the New Yorker recently noted, "Single-panel cartoons without any words are the hardest to come up with. Fewer than five percent of the submissions I see as cartoon editor are captionless, and most of those are more whimsical than outright funny." This one is funny.

We love disclaimers.

And finally, one that resonated well across the company:


Cartoons Copyright © With the permission of Artists and Cartoonstock.com. All rights reserved.